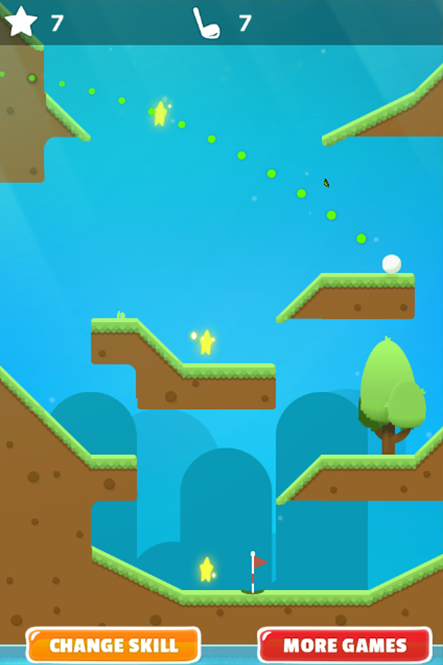 Welcome to our arcade section, where we have a variety of educational Math Games for you to play! Practice your math skills without getting bored with our unique selection of arcade games. All of these online games are mobile-friendly which means you can play them on your phone as well as your computer!
Game Details:
18 Holes is a physics-puzzle style game. Golf is the highest form of sport which is played by all and mastered by few. In this physics based sports game you'll get to enjoy the fun of figuring out the exact amount of strength and pitch needed to get a hole in one. You can also try to collect all of the stars on the level before you get it in the hole. Either way its going to require skill, precision, and the masteery that comes with experience. Have fun as you putt your way to victory!
Use your mouse to toggle the height, distance, and power at which you hit your golf ball. You're trying to collect all of the stars on the level and then get the ball in the hole. Inbetwen levels you will have the opprotunity to answer five math questions of th grade level and skill type of your choice.
Check Out Our Other Games