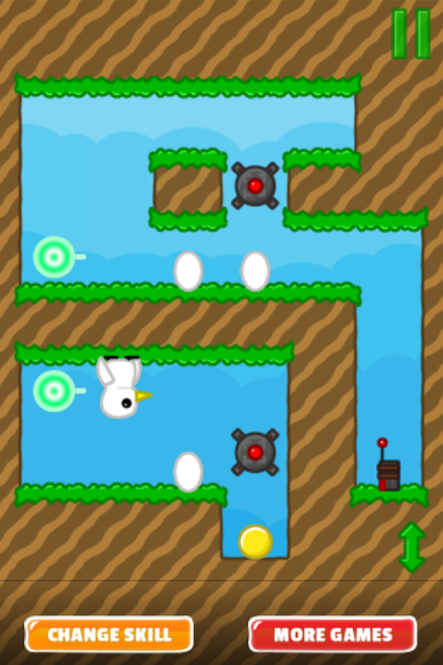 Welcome to our arcade section, where we have a variety of educational Math Games for you to play! Practice your math skills without getting bored with our unique selection of arcade games. All of these online games are mobile-friendly which means you can play them on your phone as well as your computer!
Game Details:
Ducky's Math Adventure is a physics based puzzle game that will twist your mind inside out. In this game you'll be helping little Ducky collect all of their eggs which are hidden around the country side. Some of them will be on your level and some will require you to flip the switch on gravity and make a leap of faith. Fall up, jump down, and find other creative ways to manipulate gravity in order to help you collect all of your errant eggs. Turn that beak upside down as you float, collect, and overcome every puzzling level.
Use the mouse to click where you want little ducky to go. You are trying to collect all of the errant eggs on each level. If you need to get at an egg which is attatched to the ceiling, then use your mouse to activate the gravity flip on the side of the screen which will literaly turn your world upside down. Inbetween each level you'll have the ability to answer five math questions of the grade level and skill type of your choice.
Check Out Our Other Games