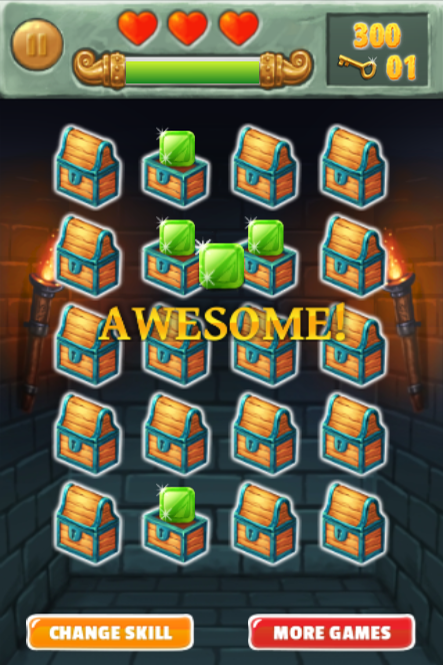 Welcome to our arcade section, where we have a variety of educational Math Games for you to play! Practice your math skills without getting bored with our unique selection of arcade games. All of these online games are mobile-friendly which means you can play them on your phone as well as your computer!
Game Details:
Fractional Treasure is a fun memory style game. You are a treasure hunter and you are absolutely on the hunt, for fun and adventure that is! Leap in to this fun game based on finding keys, diamonds, bags full of stuff, and red balls. Click on the treasure chests so see what is inside as you have fun in this puzzling game of clicking delights. Are you prepared to venture forward and see what treasures you can find by clicking through all of the treasure chests. What will you find? What will it mean? We may never know but we'll have fun finding out!
Use your mouse to click on the treasure chests. Inbetween each level you willl have the opprotunity to answer five math questions of the grade level and skill type of your choice.
Check Out Our Other Games