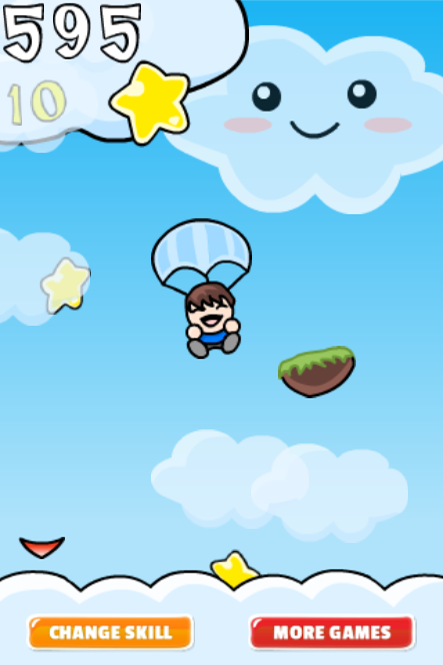 Welcome to our arcade section, where we have a variety of educational Math Games for you to play! Practice your math skills without getting bored with our unique selection of arcade games. All of these online games are mobile-friendly which means you can play them on your phone as well as your computer!
Game Details:
Math Friends is an avoider game where you dodge planes, cliffs, missiles, and birds on your way to the landing spot. Move left, right, up or down on your mission to avoid a series of obstacles while collecting stars. The stars can be used inbetween levels to buy upgrades, power-ups, and other abilities to help you go even farther next time. In this game you'll only ever get one chance to screw up, so be careful. There will be warning signs that pop up and let you know whether or not their are platforms rushing up to you or planes flying by you. Take to the skies and land on your feet in this is a fun, engaging games for kids of all ages.
Use your mouse to click on the skydiver and drag them around the screen. You are trying to avoid cliffs, planes, jets, missiles, and other obstacles while you collect stars. The stars can be used inbetween levels to buy upgrades for your sky-diver. After buying upgrades you will be able to answer five math questions from the grade level and skill type of your choice.
Check Out Our Other Games