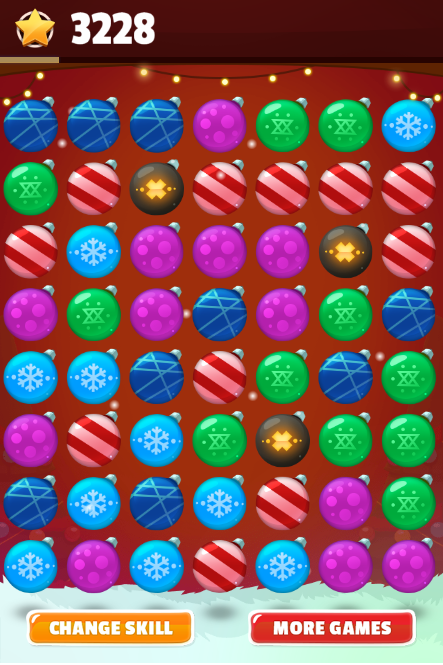 Welcome to our arcade section, where we have a variety of educational Math Games for you to play! Practice your math skills without getting bored with our unique selection of arcade games. All of these online games are mobile-friendly which means you can play them on your phone as well as your computer!
Game Details:
Christmas Math Pop is a holiday themed bubble clicking game. Santa has set up a fun game for you and your friends to play, all you have to do is find the matching ornaments adjacent to eachother and click on them to make them disapear. This game is timed and if you aren't able to find all of the ornaments before time runs out then its game over! But don't worry, because then you get to answer math questions from the grade level and skill type of your choice. Have a happy holiday with this fun matching game.
Use your mouse to click on ornaments of the same color that are adjacent to eachother. Match at least 3 ornaments which are adjacent and gain more time. If you aren't able to find a match time will run out and its game over.
Check Out Our Other Games