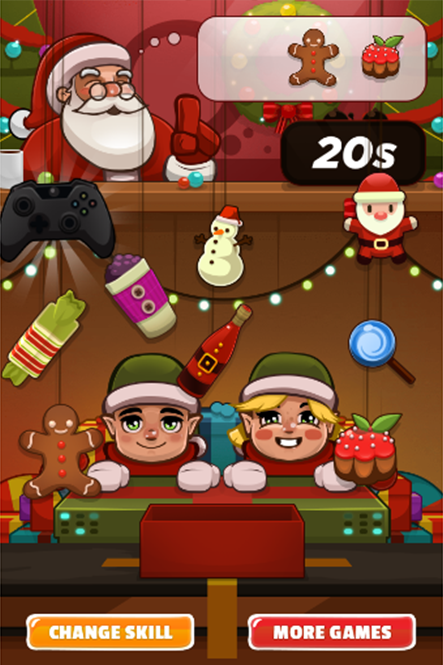 Welcome to our arcade section, where we have a variety of educational Math Games for you to play! Practice your math skills without getting bored with our unique selection of arcade games. All of these online games are mobile-friendly which means you can play them on your phone as well as your computer!
Game Details:
Operation Christmas is a timed matching puzzle game. Ho ho ho, Christmas is always just around the corner and Santa always needs a little help. Get a part time gig with Santa himself and help him package them up and ship them out on time. Pay attention to the orders posted at the top of the screen and then choose the correct toys from the display of toys dnagled before you by the helper elves. Move fast to get the correct toys in the correct boxes and you'll be well on your way to a raise for helping Santa get his goodies out to all the kids of the world. Remember this game is timed and you need to work fast if you want to keep your job helping Santa save Christmas.
Observe the display of christmas gifts floating above the elves workshop. use your mouse to click on the matching items which the ellves have dangled in front of you. The items go in the box and if accurate you score points. This game is timed so you want to fill as many orders as possible. Inbetween levels you'll be able to answer five math questions from whichever grade leve or skill type you desire.
Check Out Our Other Games