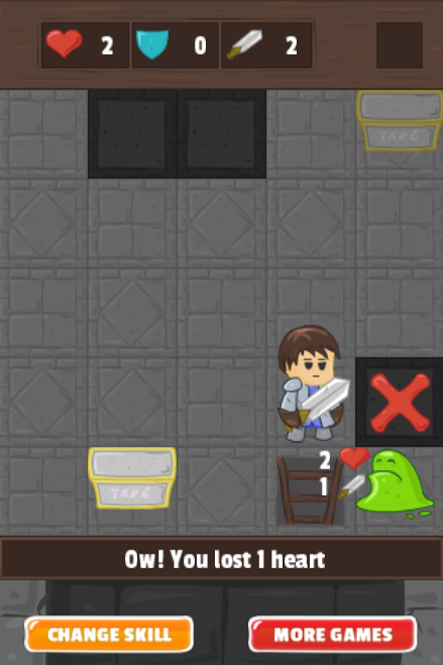 Welcome to our arcade section, where we have a variety of educational Math Games for you to play! Practice your math skills without getting bored with our unique selection of arcade games. All of these online games are mobile-friendly which means you can play them on your phone as well as your computer!
Game Details:
Math Sweep is an exciting dungeon crawl style game where you use math to battle the forces of evil and find treasure. Dive into the dingy, dragon filled world of dungeons, goblins, and loot as you use math to unlock the secrets of the dungeon and have fun exploring. In this game you start off as a hapless adventurer who is exploring a dungeon step by step and encounter by encounter. Slay slime monsts, vampire bats, and other dangerous dungeon deplorables as you quest ever onward toward unlimited riches.
Use your mouse to click on squares adjacent to you and reveal more of the dungeon. Left click on any enemies that may appear in order to vanguish them. Sweep the whole level and move on in order to discover the entire dungeon. Inbetween levels or after you fail you will be given the opprotun ity to answer five math questions of the grade level and skill type of your choice. Doing so accurately will unlock even more dungeon fun for you to enjoy.
Check Out Our Other Games