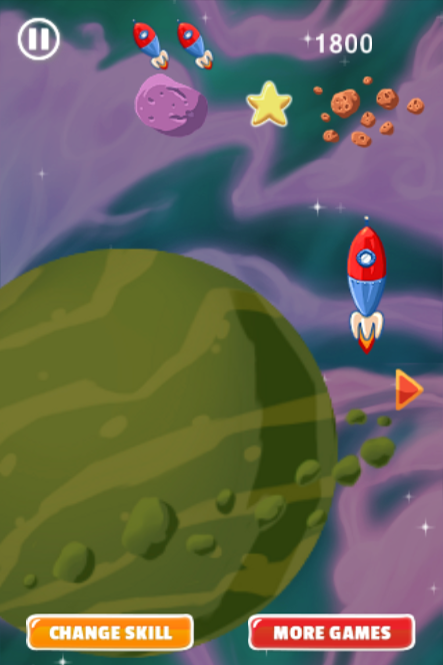 Welcome to our arcade section, where we have a variety of educational Math Games for you to play! Practice your math skills without getting bored with our unique selection of arcade games. All of these online games are mobile-friendly which means you can play them on your phone as well as your computer!
Game Details:
Math Rocket is an avoider game set in the farthest reaches of space. In this game you will command your own starship on a mission of peace, discoveery and adventure. Collect floating stars in the sky in order to prove your worth and impreess the good people of Earth back home. You have total control of your ship but you will need to be careful. You don't have sheilds or weapons so your only way of staying intact is by dodging the various asteroids, satelites, and alien rocks as you fly through the sky. Your ship has three hit points so you can absorb up to thre hits before you go down. How long can you last? Find out in this fast paced game of avoiding and adventuring.
Us your mouse to click on and drag the spaceship. The ship wwill follow where you go. Collect stars in order to score points and avoid satelites, asteroids, meteor fields, and floating alien debris. Inbetwen levels you will have the ability to answer five math questions from the grade level and skill type of your choice.
Check Out Our Other Games