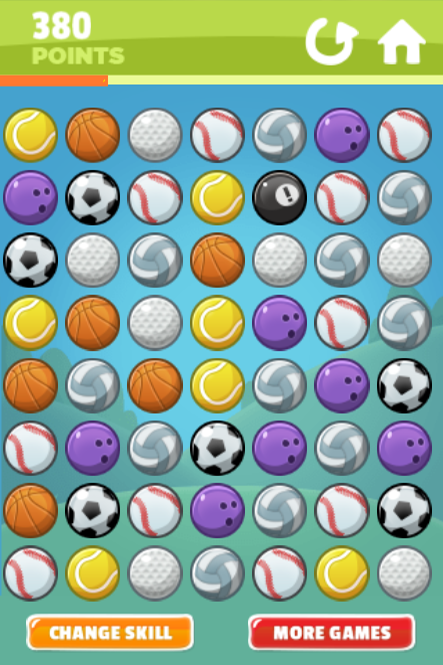 Welcome to our arcade section, where we have a variety of educational Math Games for you to play! Practice your math skills without getting bored with our unique selection of arcade games. All of these online games are mobile-friendly which means you can play them on your phone as well as your computer!
Game Details:
Sports Math Pop is a click three style game. The balls all fall and its your call on which get clicked, kicked, and picked. In this fast paced game you'll be keeping your eyes out for three different balls that match and wind up next to eachother. When you find a triplt, you click it and watch the field change. This is a timed game and it will end if you aren't able to click any triplets before the time runs out. You can buy yourself a little time by clicking on any three matching balls in a row. Prove you're a gold medal player by clicking through endless levels of sports balls.
This is the ultimate sports ball game. Use your mouse to click on any three matching balls which are adjacent to eachother. Find patterns of three balls in a row before time runs out and its game over. Inbetween levels you'll be able to answer five math questions from the grade level and skill level of your choice.
Check Out Our Other Games