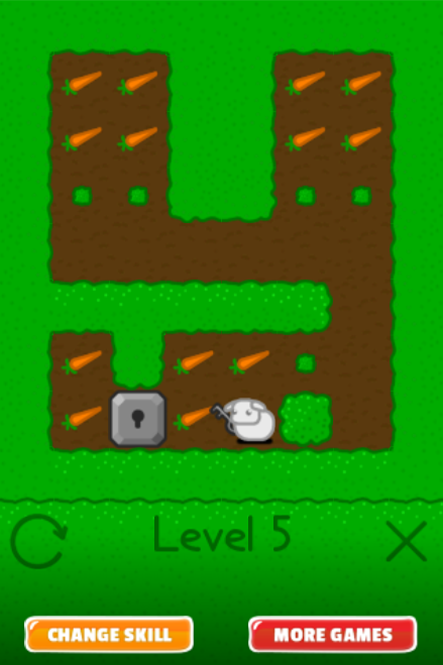 Welcome to our arcade section, where we have a variety of educational Math Games for you to play! Practice your math skills without getting bored with our unique selection of arcade games. All of these online games are mobile-friendly which means you can play them on your phone as well as your computer!
Game Details:
Carrot Crave is a delicious and nutritous puzzle game. Even cute little bunnies get lost and need to find there way home. In Carrot Crave you'l have to push rocks around and nibble on carrots in order to make it from one side of the fild to the other. Each level is designed to only have one solution so you'll have to figure out what stones to push, where to push them and the exact right time to do it. Inbetween levels you'll have the opprotunity to answer math questions basedd on the grade level and skill type of your choice. Sharpen your math skills while you puzzle your way through the warren.
Use your mouse to move the bunny. Click where you want the bunny to hop and they will follow. Push the boulders out of the way and eat all the carrots in order to finish the level.
Check Out Our Other Games