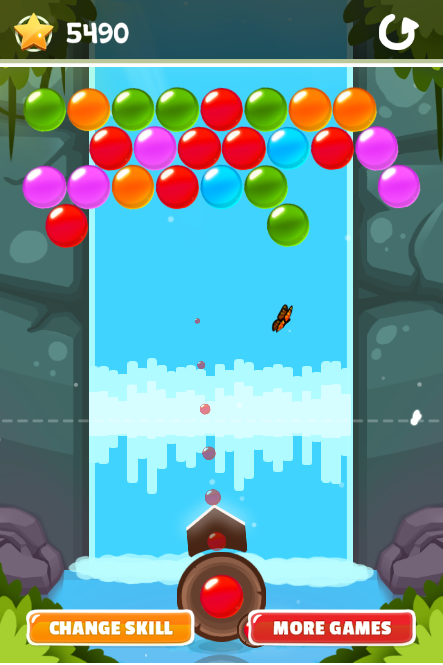 Welcome to our arcade section, where we have a variety of educational Math Games for you to play! Practice your math skills without getting bored with our unique selection of arcade games. All of these online games are mobile-friendly which means you can play them on your phone as well as your computer!
Game Details:
Math Paradise is a bubble shooting game. Welcome to Math Paradise, a game where your goal is to make all bubbles of the same color disapear by blasting them with your math canon. All you have to do is aim at the dangling wall of bals and try to hit a cluser of 2 or more balls of the same color. Once you do those balls will disapear. This is a challenging shooter-style game where your goal is to stop the wall of balls from over-taking the entire screen and covering your canon. Pattern recognition and tactical thinking are the corner stones of this fun bubble game. Inbetween each lvel you'll have the opprotunity to answer challenging math questions. Answer quickly and correctly and you can play as long as you like.
Use your mouse to aim your math canon at the floating wall of colorful balls. Your goal is to try and connect 2 or more of the same colored balls in order to make them disapear. Try to clear out as many balls as possible before they slowly over-take the screen.
Check Out Our Other Games