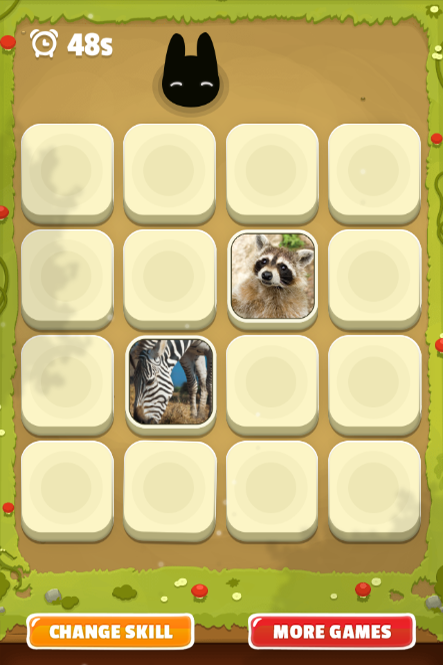 Welcome to our arcade section, where we have a variety of educational Math Games for you to play! Practice your math skills without getting bored with our unique selection of arcade games. All of these online games are mobile-friendly which means you can play them on your phone as well as your computer!
Game Details:
Zoo Math Memory is an animal themed card matching game. If you love animals, love honing your memory, and llove practicing your math skills then you will love this game. This is a memory game about animals that lets you practice your math skills. Flip one card, then another. Keep it going until you think you know where all the different animals are and then can match them all up. This game is scored by the amount of times you flip oveer a card combined with the amount of time it takes you to finish the game. Lower scores in both categories are always better and you can keep playing until you get your score way down. Inbetween each level you'll have the opprotunity to hone your math skills by answering five math questions from the grade level and skill type of your choice.
Use your mouse to click on a card and reveal the animal beneath it. Try to remember where all the different animals are so you can match them up.
Check Out Our Other Games